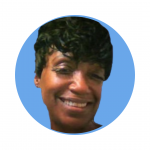 Yvette Henry
DRE 00920982
A little bit about me...
Meet Yvette Henry, a highly experienced real estate agent with a passion for customer service and property management. With over 10 years of experience in the industry, Yvette has built a reputation for her attention to detail and personalized approach to every client interaction.
Prior to pursuing her real estate career, Yvette worked in customer service and property management. Her expertise in these fields has enabled her to provide exceptional service to her clients throughout the buying and selling process. She has a keen eye for identifying properties that meet her clients' specific needs and takes great pride in helping them achieve their real estate goals.
In addition to her professional achievements, Yvette is a family-oriented person who enjoys spending quality time with her loved ones. As a movie fanatic, she loves nothing more than a cozy movie night with her family. She understands the importance of finding the perfect home that not only meets your needs but also provides a comfortable and welcoming environment for your family.
With her wealth of experience, dedication to customer satisfaction, and passion for the industry, Yvette is the ideal choice for all your real estate needs. Whether you are looking to buy, sell or rent a property, you can trust her to provide the personalized attention and expertise you need to achieve your goals. Contact Yvette today to experience the difference that a dedicated and knowledgeable real estate agent can make in your life.
Explore La Cienega Heights and West Adams Real Estate
---
The right house is out there, waiting for you. Allow Block By Block Realty to assist you in making the connection. To begin, please select one of the communities listed.