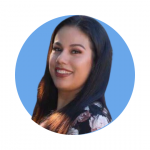 Natalie Montelongo
DRE 02102170
A little bit about me...
Meet Natalie Montelongo, a dedicated and compassionate real estate agent based in South Pasadena, California. With a background in serving families, Natalie brings a unique perspective and understanding to the home buying and selling process. She has spent many years working in the community and helping families find their dream homes.
Natalie has several years of experience in the real estate industry, and she uses her in-depth knowledge of the local market to help her clients make informed decisions. She is known for her excellent communication skills and her ability to guide her clients through the often-complicated process of buying or selling a home.
Her clients appreciate her patience, attention to detail and her dedication to their needs. She will be always ready to assist families with their specific needs and help them find their ideal home in the South Pasadena and surrounding areas. Natalie is committed to making sure that each family that works with her finds a home that they will love for many years to come.
Explore South Pasadena and San Gabriel Real Estate
---
The right house is out there, waiting for you. Allow Block By Block Realty to assist you in making the connection. To begin, please select one of the communities listed.
Schedule a Call