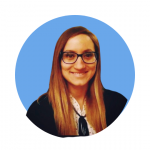 Isela Tejeda
DRE 01783963
A little bit about me...
Isela Tejeda is a skilled and experienced real estate agent and consumer tax expert who is dedicated to serving families in her community. With a passion for helping people achieve their dreams of homeownership and financial security, Isela has established herself as a trusted and respected professional in the real estate and tax industries.
As a real estate agent, Isela is committed to providing her clients with exceptional service and personalized attention. She understands that buying or selling a home can be a complex and emotional process, and she strives to make the experience as smooth and stress-free as possible. With a keen eye for detail and a deep knowledge of the local market, Isela is able to help her clients find the perfect home or secure the best possible price for their property.
In addition to her real estate expertise, Isela is also a professional consumer tax expert. She has extensive knowledge of tax laws and regulations, and she is dedicated to helping her clients maximize their financial benefits while minimizing their tax liabilities. Whether working with individuals, families, or small business owners, Isela is able to provide valuable insights and guidance on a wide range of tax-related issues.
Isela's commitment to excellence and her passion for helping others have earned her a reputation as a trusted and reliable professional. She is known for her friendly and approachable demeanor, her exceptional communication skills, and her unwavering dedication to her clients' success. Whether you're looking to buy or sell a home, or you need assistance with your taxes, Isela Tejeda is the go-to expert for families in search of exceptional service and results.
Whether you're looking to buy or sell a home, or you need assistance with your income taxes, Isela has the knowledge and expertise to help you navigate the process with confidence and ease. With her exceptional communication skills and personalized approach, Isela is able to provide the guidance and support you need to make informed decisions and achieve the best possible results.
Don't leave your real estate or income tax needs to chance. Call Isela Tejeda today and experience the difference that expert guidance and support can make. From start to finish, Isela will be there for you every step of the way, providing the insights and assistance you need to succeed. So why wait? Contact Isela Tejeda now and start achieving your financial goals and dreams today!
Explore South East Los Angeles Real Estate
---
The right house is out there, waiting for you. Allow Block By Block Realty to assist you in making the connection. To begin, please select one of the communities listed.
Schedule a Call